Thein Internet Marketing provides expert SEO for plastic surgeons to help you get more patients from Google. Contact us today for a free consultation!
What is Plastic Surgery SEO?
SEO for Plastic surgery is optimizing a website or online content to rank higher in search engine results pages for queries related to plastic surgery. This can be done through on-page optimization techniques such as optimizing title tags, meta descriptions, and H1 headings, as well as developing backlinks from high-quality websites.
The Latest Trends in SEO for Plastic Surgery Practice
When it comes to plastic surgery SEO, it's essential to ensure you're staying ahead of the curve. That's why it's essential to use SEO strategy to help promote your practice. By using the latest trends in plastic surgery, you can make sure that your website is seen by more people who are interested in the services that you offer.
Optimize your website for search engines.

Make sure your website's title tags, meta descriptions, and URLs are correctly optimized so that they appear high on search engine results pages.
Publish high-quality content on your website regularly.

This will help you rank higher in search engine results pages and attract more visitors to your site.
Make use of keyword research to identify the keywords that your target audience is searching for online.

Use these keywords throughout your website, including title tags, meta descriptions, and content.
Develop backlinks from other websites to yours.

If you want your website to rank better on search engine results pages, aim for high-quality links from other websites.
Use social media to promote your website and content.

Share links to your website's content on social media platforms like Facebook and Twitter, and encourage others to share them.
Integrate videos and images into your content whenever possible.

This will keep visitors engaged with your website longer and help you rank higher in search engine results pages.
Optimize your website for mobile devices.

A growing number of people are now using mobile devices to access the internet, so your website must be optimized for these devices as well.
Submit your website to local directories and online directories like google my business and yelp.

This can increase traffic to your site from people looking for local businesses online.
Increased Visibility and Traffic.

By optimizing your website for search engines, you'll increase your chances of being found by potential patients. This means more traffic to your website and more opportunities to convert leads into patients.
Greater Online Exposure.

As a plastic surgeon, you use word-of-mouth marketing to generate new business. With SEO, you can reach a larger audience online, expanding the reach of your marketing efforts.
Better ROI.

Unlike other forms of marketing, SEO is a cost-effective way to reach your target audience. With proper optimization, you can achieve good results without spending a fortune on advertising.
Improved Rankings in Google and Other Search Engines.

When people are looking for information about plastic surgery, they turn to the internet for answers. By ranking higher in search engine results pages (SERPs), you'll get more exposure and attract more patients.
Enhanced Credibility and Authority.

A strong SEO strategy can help you build a more substantial online presence and boost your credibility as an authority in plastic surgery. This can lead to more referrals and better word-of-mouth marketing.
Why is Local SEO for Plastic Surgeons Important?
There are a few reasons why local SEO for plastic surgeons is essential. The first reason is that prospective patients often search for a new doctor by looking for one in their local area. If your plastic surgery practice isn't appearing near the top of the search results, you're missing out on a lot of potential business.
Another reason to focus on local SEO is that patients are more likely to trust a doctor who is located nearby. When they can see your office location and read reviews from patients who have visited your practice, they'll be more likely to feel confident in choosing you as their surgeon.
Finally, local SEO can help you build trust with potential patients even before they've had a chance to meet you. When they see that your practice is highly ranked in their area, they'll be more likely to contact you for a consultation.
How to Improve Your Rankings in Local Searches
Plastic surgery is a booming industry, and as a plastic surgeon, it's crucial to ensure your practice is visible to new patients. One of the best ways to do this is through local SEO. Here are a few tips on how to improve your rankings in local searches:
Make sure your website is properly optimized for local search.

This includes using the correct keywords and location-specific metadata.

Claim and Optimize Your Business Listing on Google My Business.

Complete all the information accurately and include links to your website and social media pages.

Use Local Citations to Boost Your Ranking.

Ensure all your business information (address, phone number, website) is consistent across all directories.

Get Involved With the Local Community.

Sponsor events or donate to charity organizations in your area. This will help you build trust and credibility with new patients.
By following these tips, you can improve your visibility in local search results and attract more patients to your practice.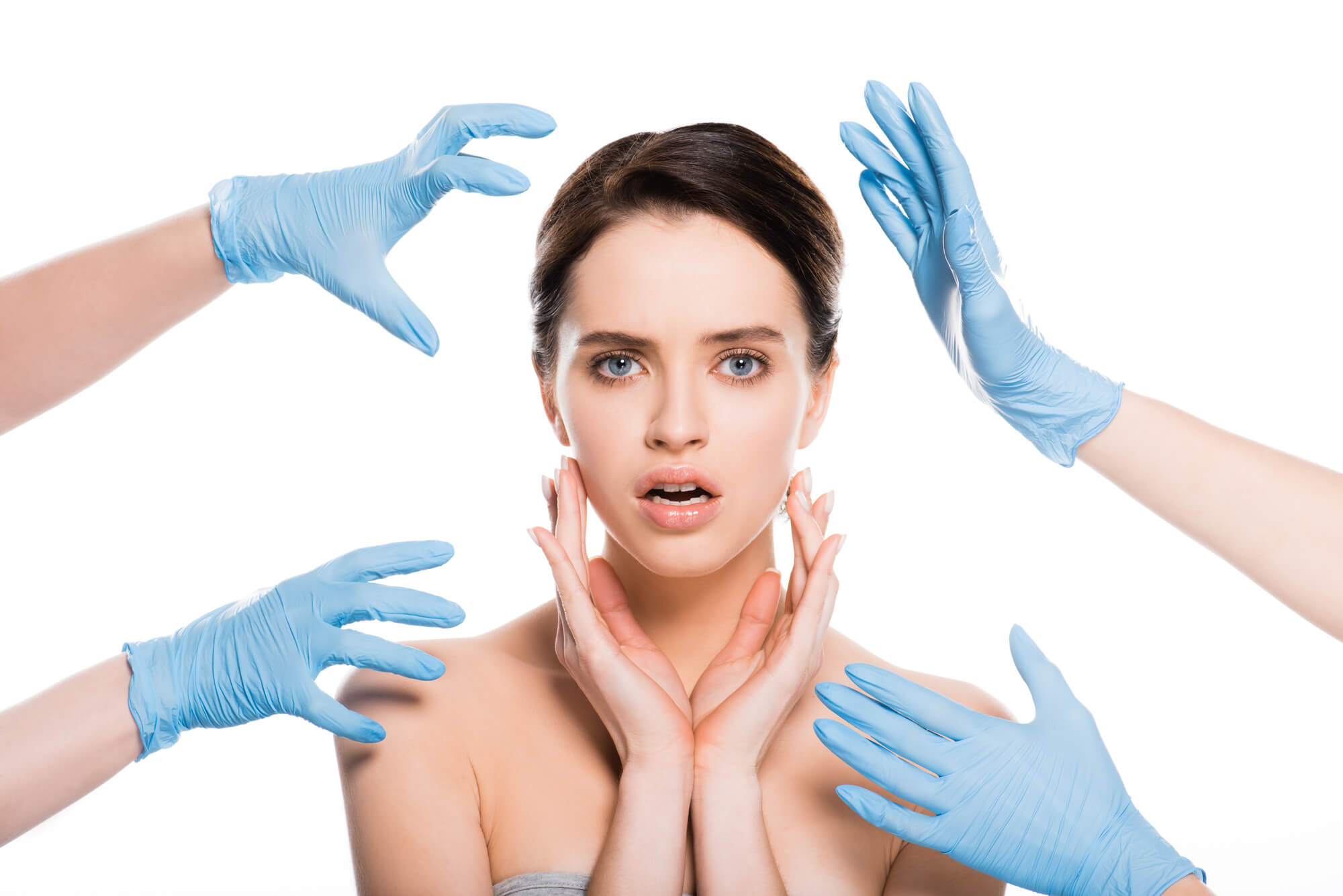 Do You Need Assistance With SEO Experts for Plastic Surgeons?
Plastic surgery SEO services can be an excellent way for surgeons to get more patients through their doors. By optimizing their website and content, they can reach out to more people who may be interested in their services. 
Thein Internet Marketing can help with SEO services for plastic surgeons by providing a wide range of services, including keyword research, on-page optimization, link building, and more. We have years of experience in helping plastic surgeons achieve better visibility online and increase their organic search traffic.
If you're a plastic surgeon looking to improve your online presence, contact Thein Internet Marketing today. We can help you start an SEO campaign that will bring you results.
Some of the specific ways that an SEO company can help include:
Keyword research: By researching the search terms that potential patients are using, an SEO expert can identify opportunities to optimize your content and improve your rankings.
On-page optimization: This involves optimizing the content on your website, including titles, meta descriptions, and image tags, to make it more appealing to search engines and users.
Content creation: An SEO company can help you create high-quality content that educates and engages your audience. This includes blog posts, videos, infographics, and more.
Link building: Building links to your website from other high-quality websites is a crucial way to improve your search engine rankings. An SEO expert can help you identify link-building opportunities and execute an effective strategy.
Analytics: By tracking your website's performance, an SEO company can identify areas for improvement and adjust your strategy accordingly.
Working with a plastic surgery SEO company can help you attract more patients, establish your reputation as a leader in your field, and grow your practice over time.
Why Choose Thein Internet Marketing?
If you're looking for an SEO company, there are plenty of options out there. So why choose Thein Internet Marketing?
First and foremost, we specialize in digital marketing for plastic surgery clinics. We have years of experience working with plastic surgeons to improve their online visibility and attract more patients. We know what works and what doesn't, and we're committed to staying up to date on the latest trends in digital marketing.
Second, we take a personalized approach to every client we work with. We know every practice differs, so we work with our clients to create a strategy that meets their needs and goals. We don't believe in cookie-cutter solutions; we believe in customized strategies that get results.
Third, we have a proven track record of success. We've helped numerous plastic surgeons improve their online visibility and attract more patients, and we have the case studies to back it up. But don't just take our word for it–check out our reviews and testimonials from satisfied clients.
Finally, we're passionate about what we do. We love helping plastic surgeons succeed online, and we're committed to going above and beyond to deliver exceptional results. Working with us gets you more than just an SEO firm; you are working with a partner who cares about your success.
If you're looking for an SEO company that's experienced, personalized, results-driven, and passionate, look no further than Thein Internet Marketing. Contact us today to learn more about how we can help grow your practice.